Our Studio
---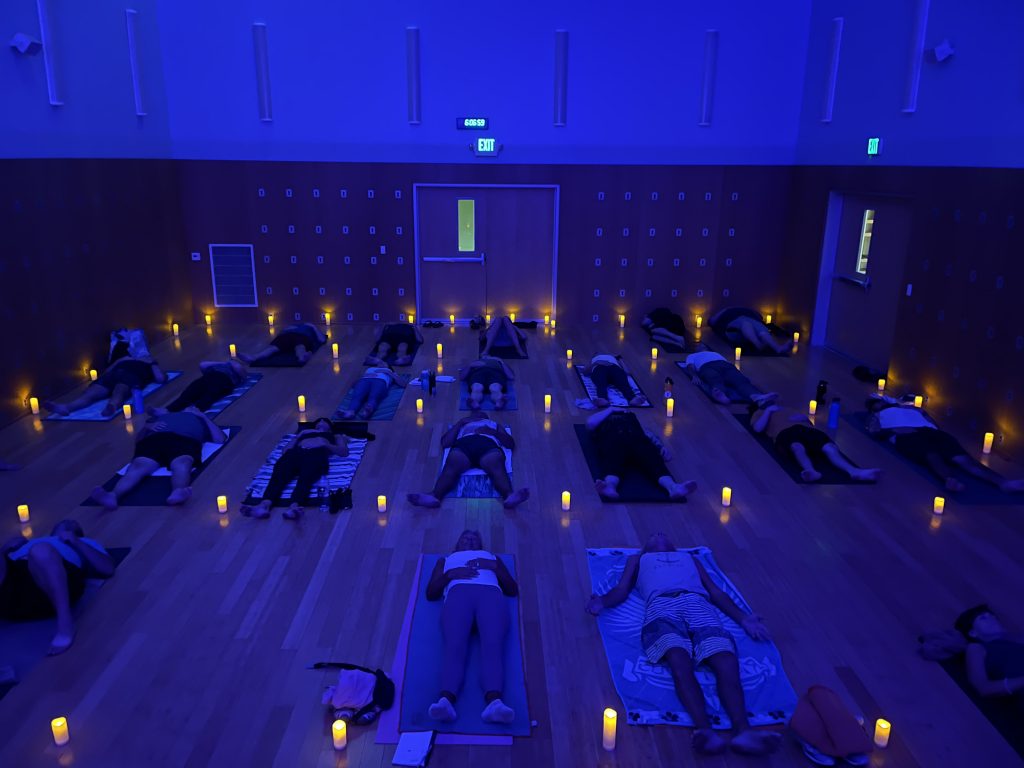 Westlake Yoga Co. is the premier destination for yoga in Ventura County. Our 12,000 square foot facility offers students and members unparalleled options for their every day yoga practice. We have created a yoga studio that bridges the gap between multiple yoga communities.
Our Hot Yoga Studio offers students state of the art heat and safety. In the post-pandemic world, we knew the importance of offering clean air hot yoga and we went to the extra mile to ensure we are the only yoga studio in the Westlake Village area to invest in an ERV system. This system is constantly monitoring the CO2 levels in the room to ensure air quality and that you never feel drained after class. We also have a hospital-grade air sanitation system, which kills mold, bacteria, viruses and odors. Our system is virus compliant to 0.1 micron. Humidity and heat is pumped evenly throughout the space, so there will be no more hot or cool spots of the room.
When life is hectic it can be hard to clear your mind and take a much needed break. At Westlake Yoga Co. we offer students a full schedule of meditation and mindfulness classes. These include quick themed meditations, Breathwork, Reiki, Sound Meditations, Yoga Nidra, and much more. These sessions will leave stress behind and allow students and members to walk out refreshed and ready to take on the world.
For some, hot yoga can be draining or difficult to jump into every single day. We are pleased to offer a full schedule of non-heated yoga daily. Our non-heated space offers a variety of different class types including Iyengar Yoga, Bootcamp, TRX Classes, Power Vinyasa, Yoga Barre, Gentle Yoga and much more.
Offering students and members a full spectrum of yoga class options creates a balanced yoga practice. One that can grow and change day-to-day, week-to-week, month-to-month and year-to-year.