The Premier Yoga Facility in Westlake Village
Westlake Yoga Co. offers our students an incredible facility for hot yoga, non-heated yoga, yin yoga,  meditation, sound healing, breath work, and kids and young adult yoga all in the heart of Westlake Village, CA.
No matter how long you've been practicing yoga, Westlake Yoga Co. has a class style that will fit your needs. We offer a full schedule of hot yoga classes, non heated classes, meditation, and sound healing sessions daily. This well-rounded schedule allows students to find a style of yoga that fits where they are in their life. Whether you are looking for a high-cardio burn, a mindful meditation or a healing yin yoga session, Westlake Yoga Co. has an option for you.
Locally Owned and Operated
Westlake Yoga Co. has been built for the local Westlake Village, CA community. Our staff are all located in the greater Westlake Village and Conejo Valley area. We believe in the local community and we offer the best yoga studio experience in Ventura County, CA.
When setting out to create Westlake Yoga Co., we knew it was important to create a brand and culture that felt authentic to our local community. It is the place our entire team met, and it's the place we knew we wanted to take this next step. 
The overarching vision of Westlake Yoga Co. is to create a place where students, teachers, employees, and community members all feel at home. We wanted to create a place of growth, a place of support, and a place Westlake Village, the Conejo Valley and the greater Ventura County can be proud of. 
We started as a free service to our community during the pandemic, and the vision is to continue to support our community in new ways. Bringing families together in our space for yoga, wellness, or just social gatherings.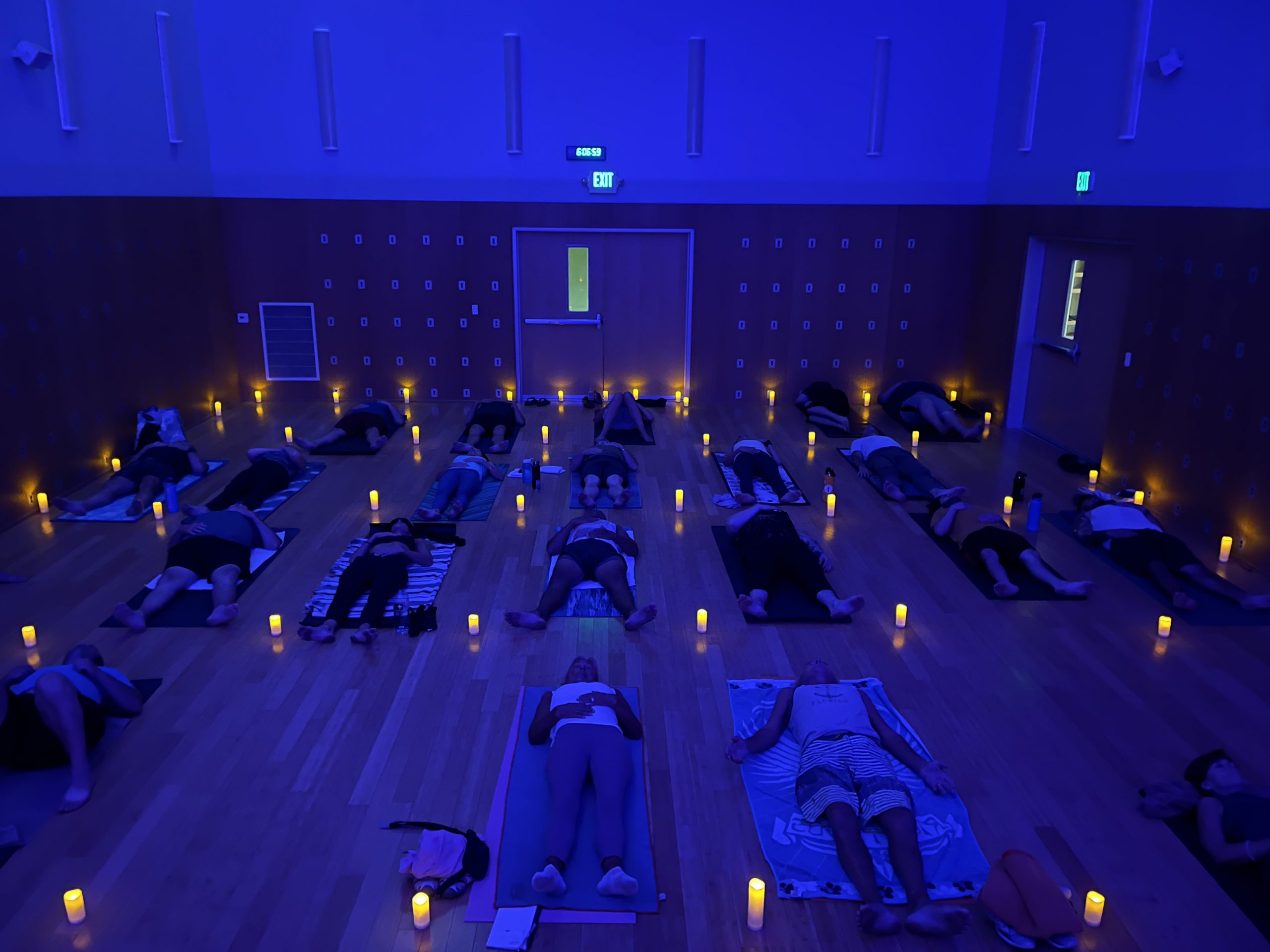 Westlake Yoga Co. is the culmination of years of community building and connection to the local yoga community. Our executive team has worked together in some way for over 5 years. When the Covid-19 pandemic struck - Westlake Yoga Co. was truly born. Rather than sit by and leave all our local yoga students without their weekly classes, we began streaming from our homes. The familiarity of a class you usually take struck a chord with the local yoga community in Westlake Village and beyond. When we were able to come out of quarantine in June of 2020, we began hosting free outdoor classes in our local parks under the banner of Hom Yoga Collective. A group of teachers joined and we began offering up to 8 classes a week in the community. We taught everywhere from parks, to the beach, to a local country club. It was one of the most inspiring and incredible times of our lives. The support of our local community never wavered. Even as the sun went down earlier, as it got cooler outside, as life began to come back.
The support of the yoga community allowed us to achieve our biggest dream, a brick and mortar yoga facility. A place to put the power of yoga on display for our community. A place that can blend multiple styles of yoga under one roof.

Westlake Yoga Co. is a studio built by connection. Connection to our students. Connection to the instructors. Connection to our community. It's Yoga For Life, and all different walks of life.
Transform your body, mind, and life today.